Message from the school President
Spreading the name of MANABI globally.
Creating excellent student groups.
Making a satisfying educational institute for students.
Contributing our regional area via education.

MANABI has three administrative objectives; making students satisfied, creating excellent student groups. And contributing to the regional area. Although Japanese schools vary in their objectives and styles these years, MANABI wants to put great emphasis to our students' dreams and their happiness, and help them contribute to the Japanese education globally. Please fulfill your dream here via our specialized Japanese educational organization!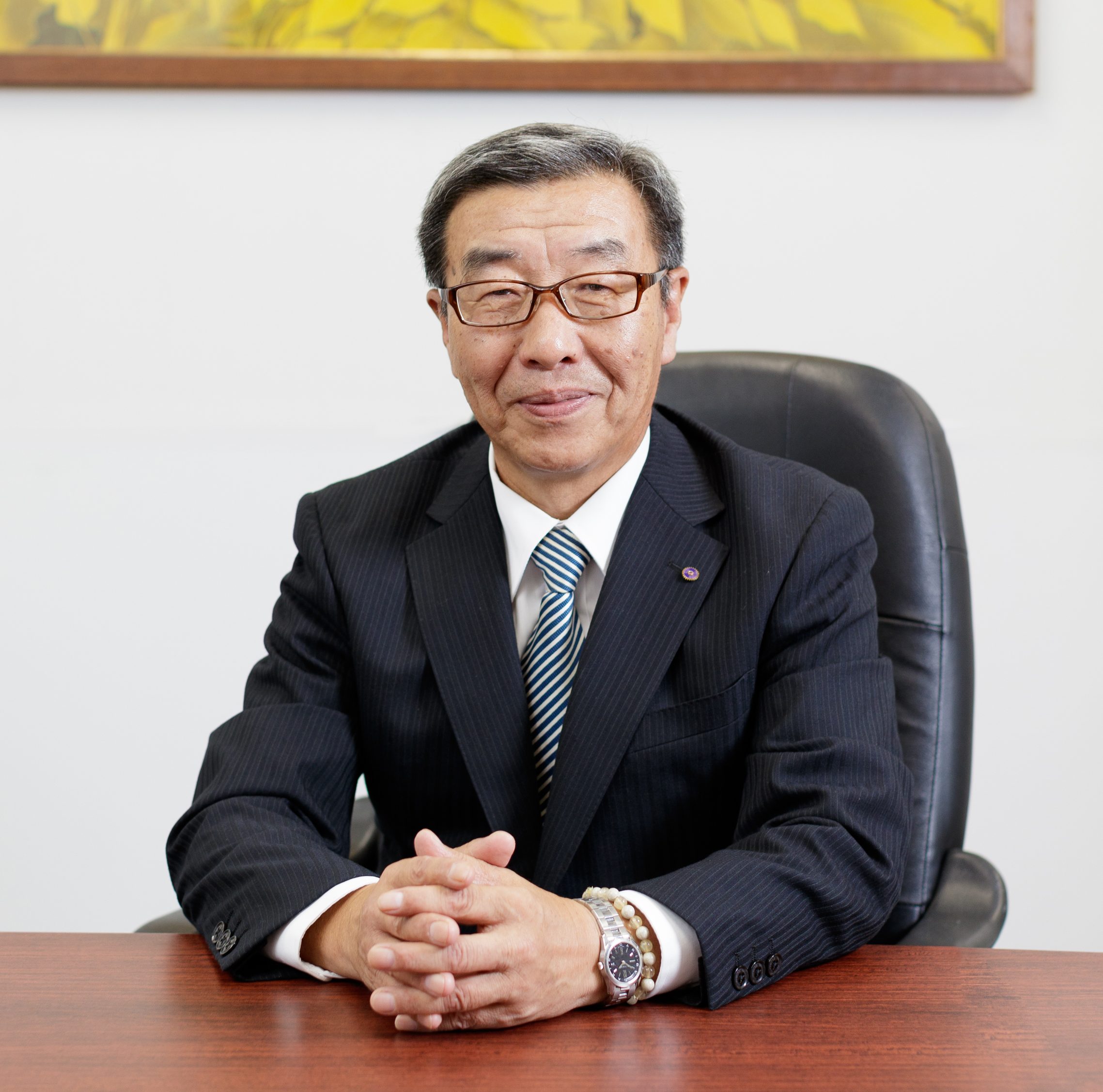 Message from Director
This is a Japanese language school that practices education that will lead to the realization of future dreams.
The bigger the dream, the more joyful it is to achieve it. This is a major turning point in their lives as an international student in Japan, we would like to help you to clarify your dreams and goals for the future. We are implementing detailed education to achieve this. We also promise to provide the utmost support to ensure a safe and safe study abroad life. We are aiming to become a Heart-warming Japanese language school where you could feel you could be blessed that you chose our school about studying at after graduation.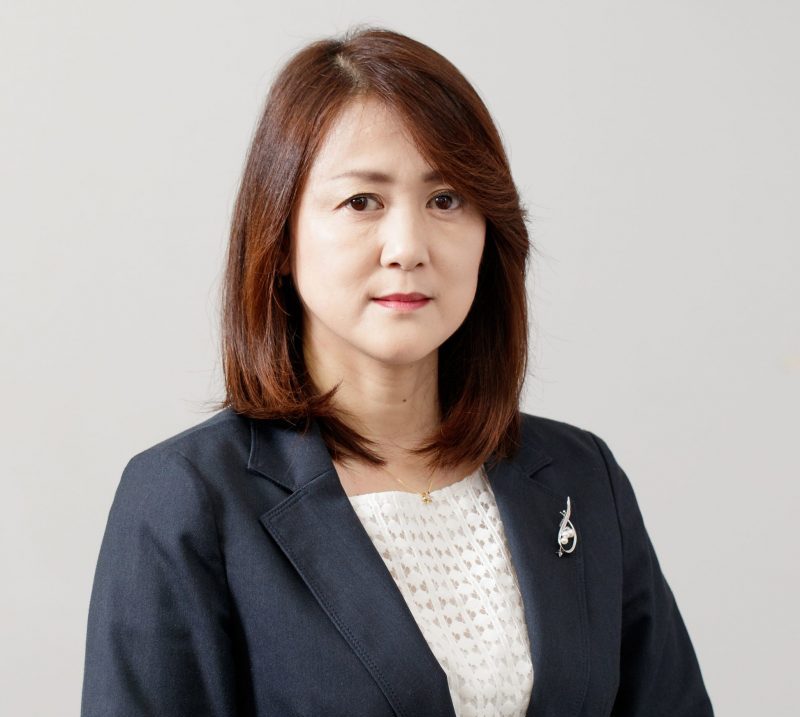 History
2003

June

YCC・JAPAN Inc.,Ltd. was Established

2004

January

Accredited by the Association for the Promotion of Japanese Language Education
China office was founded

2004

August

Scholarship Agreement with Indonesia National Padjadjaran University

2004

September

Student dormitory Ability mansion was built

2004

October

MANABI Japanese Language Institute opened・the first graduating class admission

2004

October

Korea office(JCAREER) was founded

2005

May

Affiliation with Fudan University and set up Japanese Language Leaning Center

2005

October

Russia Khabarovsk office was founded

2005

December

MANABI Japanese Language Institute Tokyo School became a member of MANABI's Group

2006

May

Affiliation with Beijing Language and Culture University and set up Japanese Language Leaning Cente

2007

May

Affiliation with ELG Co., Ltd in IT professionals Japanese education

2007

August

Affiliation with HKMA(The Hong Kong Management Association), JLPT Preparation Course started

2007

October

MANABI Japanese Language Institute Nagano Campus: Expanded the capacity to 120 students.


2008

March

China Shang Hai office was founded

2008

May

Affiliation with Koera Myongji University as a sister school

2008

June

Affiliation with STBA LIA University・MARANATHA University

2009

October

MANABI Japanese Language Institute Tokyo Campus: Expanded the capacity to 240 students.

2010

April

MANABI Japanese Language Institute, Tokyo School campus moved to Ryogoku

2010

June

MANABI Japanese Language Institute Tokyo Campus: Expanded the capacity to 340 students.


2010

October

MANABI Japanese Language Institute Nagano Campus: Expanded the capacity to 180 students.

2010

December

The organization changed from YCC · JAPAN Inc./Ltd to YCC · JAPAN Co.,Ltd

2011

November

Thailand Bangkok office was founded

2013

April

MANABI Japanese Language Institute Tokyo Campus: Expanded the capacity to 400 students.


2014

October

MANABI Japanese Language Institute Tokyo Campus: Expanded the capacity to 480 students.

2015

Octorber

Viet Nam Ho Chi Minh office was founded

2015

Octorber

MANABI Japanese Language Institute, Tokyo School campus moved to new campus in Ryogoku,expanded the capacity to 600 students.

2015

Octorber

Viet Nam Ha Noi office was founded

2015

October

Affiliation with DARMA PERSADA University Indonessia

2015

October

Student dormitory Hope Mansion mansion was built

2016

Janualy

Affiliation with Viet Nam THCS & THPT Tạ Quang Buu Ha Noi

2016

April

Affiliation with Thailand Debsirinromklao high school

2016

April

Affiliation with Viet Nam THPT Ngo Quyen Nam Dinh

2016

July

Student dormitory Peace Mansion mansion was built

2016

September

Affiliation with Ho Chi Minh City University of Technology (HUTECH)

2017

January

Affiliation with Ho Chi Minh City University of Foreign Languages and Information Technology(HUFLIT)

2017

April

MANABI Japanese Language Institute Tokyo Campus: Expanded the capacity to 720 students.

2017

Octorber

MANABI Japanese Language Institute Nagano Campus:Expanded the capacity to 200 students

2018

April

Affiliation with Viet Nam THPT Tran Phu Da Nang

2018

April

Affiliation with Viet Nam THPT Nguyen Thuong Hien Da Nang Viet Nam

2018

April

Affiliation with STKIP PGRI (Indonesia)

2018

September

Affiliation with Viet Nam Nguyen Trai University
Affiliated Organization
Japan
Yokosawa Chemistry Co.,Ltd.
ELG Co., Ltd. etc
China
China office(Shanghai)・Fudan University・Beijing Language and Culture University
Dalian University of Foreign Languages
Indonesia
JLMC・Padjadjaran University・DARMA PERSADA University・STBA LIA University・MARANATHA University
Jasmin・Japan Future Center・Ikuzo!
Thailand
MANABI Bangkok Office ・ Debsirinromklao High Shool
Korea
MANABI Korea office JCAREER・Myongji University・Konyang University・Jeju National University
Taiwan
Hiromoto ・Ching Shan Language Institute・Jih-Hsin Language School・Daikei Nihon Ryugakusha・JPTIP・Smoothy Co.,Ltd.
Hong Kong
HKMA(The Hong Kong Management Association)・SHIN JAPANESE LEARNING CENTER・HelloJapan
TAMAGO Japanese

Russia
Komsomolsk-on-Amur State Technical University
Khabarovsk office ・ St.Petersburg office

Viet Nam
ICO International Jsc.,、
HoChiMinh City University of Foreign Languages and Information Technology(HUFLIT)
HoChiMinh City University of Technology (HUTECH)
Hanoi University Department of Japanese Studies
THPT Chuyen Le Quy Don ,Da Nang THPT Phan Dinh Phung, Hanoi
THPT Tran Phu Da Nang・THPT Nguyen Truong Hien Da Nang
Ha Noi Office (NVE)、Da Nang office(NVE)