The school has decided that all classes will be cancelled until March 19th in order to protect all student's health and safety. During this period, please keep doing self-study at home. We are planning to reschedule cancelled classes.
No lecture: From March 2nd on Monday) to March 6th on Friday.
※We already announced it February 27th.
No lecture: From March 9th on Monday to March 19th on Thursday.
※No lecture period was extended.
Spring Break: From March 20th on Friday to April 12th on Sunday.
Spring semester: New semester will start from April 13th on Monday.
※We will let you know if schedule would change.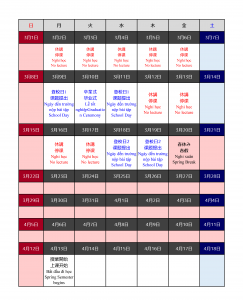 【For Graduated Students 】
◆Graduation Ceremony will be in March 10th on Tuesday.
Place: MANABI Language Institute
Meeting Time: 13:00
If you don't feel good, please don't attend the ceremony.
Please hand in your homework.
【For Current Students】
◆School day – There are two times to come to school.
Please come to school in March 9th on Monday or 11th on Wednesday
at first, and you need to come again in March 18th on Wednesday or 19th on Thursday.
・Please hand in your homework and receive new homework.
・Please come to your classroom and we will check your health condition.
・You must attend these days because they are school days. You will need to stay at the classroom about 20 mins.
No final exam in this semester.